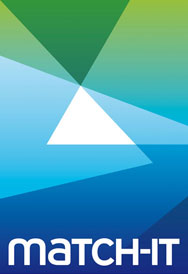 Formed in 1993 by Dave Nichols, Match-IT Limited has successfully integrated it's generic production control software into a diverse range of manufacturing companies.  Dave was joined by Colin Jenkins and Colin Horne soon afterwards.
Match-IT Ltd provide a single product, Match-IT, that can be configured for any manufacturing context. We have a wide diversity of customers manufacturing everything from military equipment to clothes. As a small company our USP is a friendly and flexible almost family orientated operation. The same people develop the software and support it; there are no guards around the developers. We can turn around extensions in hours using our scripting layer and sometimes even work with our customers over weekends.
At the heart of Match-IT is our finite capacity scheduler which produces incredibly tight planning models. Arranged around it are the core manufacturing modules: enquiries & tenders, sales orders, purchase orders, goods-in, purchase invoices, multi-dimensioned stock control, manufacturing (including shop floor data collection), sales dispatch and sales invoicing. Layered around those are more generic facilities for quality & traceability (ISO 9000 & motor/aerospace/military standards), scripting, access security, designing reports & paperwork and general systems management.
By keeping our company small, engaging with our customers on a personal level and reacting quickly to their changing requirements, we can supply high quality, relevant software, for a reasonable price.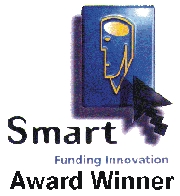 In 1997 Match-IT Limited was awarded funding from the UK Government Department of Trade and Industry (DTI) in the form of a Small Firms Merit Award for Research and Technology (SMART).
Match-IT Limited was one of around fifteen finalists chosen from over a thousand applicants.
Funding was awarded to facilitate the investigation and preliminary development of novel real-time production scheduling techniques; the results of which were integrated into the Match-IT scheduling system.